I've been going to this place for about 20 years. It's a real gem located in old town Bellflower. It's not where you'd expect to find a nice French restaurant, but the food and service rivals the high end restaurants of Beverly Hills and West LA. These folks are so accomodating, I remember a few years ago, my cousin had some folks come in from the Philippines and these guys stayed open until 2AM, even though they closed far earlier.
Jen, Robert and myself had a hankering for some French Cuisine at an affordable price: So we found ourselves at Cafe'Camellia. There's nothing over $15 on the menu during lunch and $27 for dinner. They have a great wine selection and fabulous desserts.
I started off with the Lobster Bisque, both exquisite and hearty.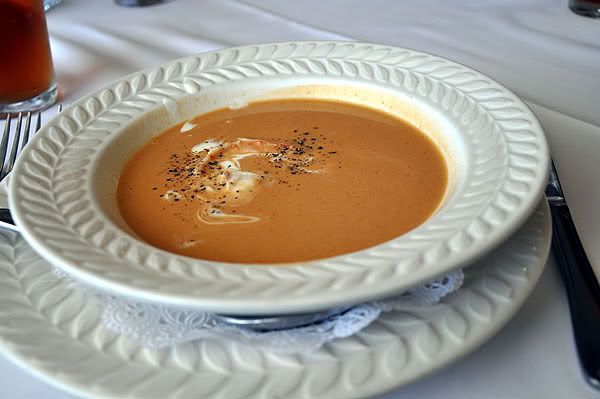 Jen had the Cobb Salad that she thouroughly enjoyed.
I had the Combination Seafood plate with filet of salmon, scallops, prawns & mushroom in a scampi cream sauce served with vegetables and scalloped potatoes-It was awesome!
Robert had the halibut with spinach. He said it was one of the best he's ever had.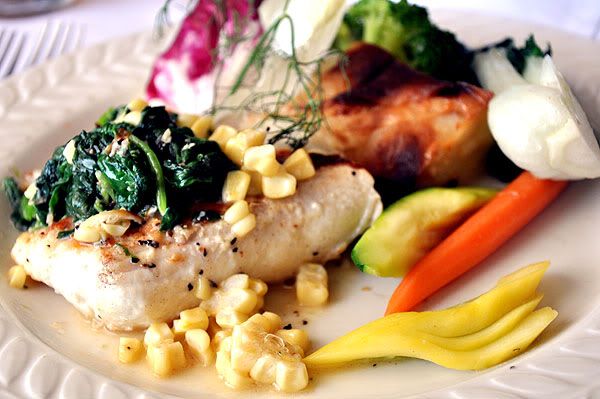 Chef Ken knows his food and his staff knows how to take care of their customers. They also have another location called Arte Cafe in Cerritos. It's great food at a great value. Check out their website for more info:
artecamellia.com