Gettin' a hankering for some Middle Eastern Flava, Druu and I hit up Baba Ghanouj in Long Beach.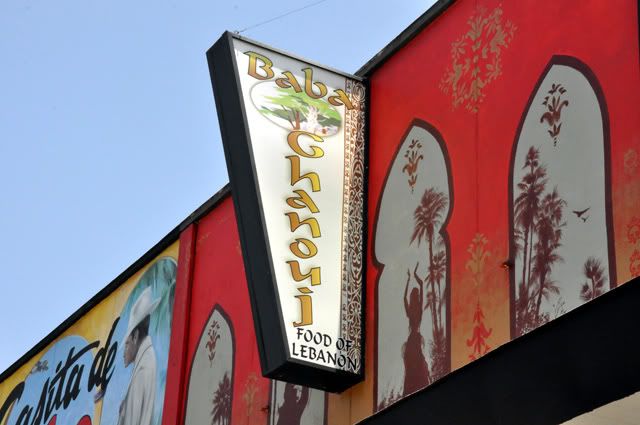 It's a rockin' Lebanese joint that made us feel warm and fuzzy. Our host, Tony, took good care of us after we were seated-adding to ambiance as we grooved to the middle eastern music. We even noticed fresh flowers on the tables; a nice touch that's normally overlooked in restaurants.
The most expensive lunch item was under 10 bucks and Dinner nothing over $19. We had the Baba Ghanouj (Finely chopped charbroiled eggplant mixed with tahini, garlic, lemon and olive oil).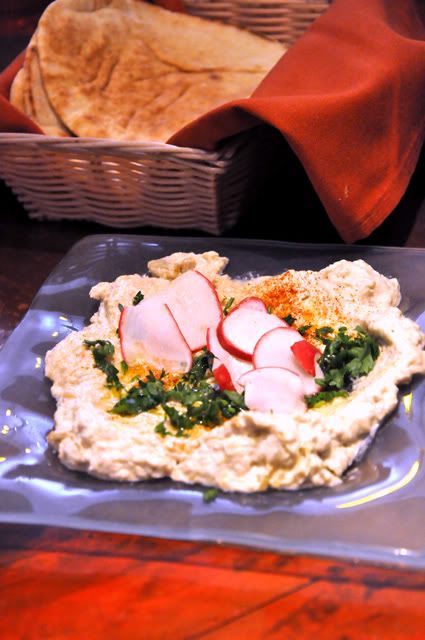 Druu had the Shish Taouk, cubes of marinated chicken breast, charbroiled and served with hummus, garlic sauce, Basmati rice and seasoned onions. Druu was surprised at how soft and tender the chicken breast was, as it burst with flavor.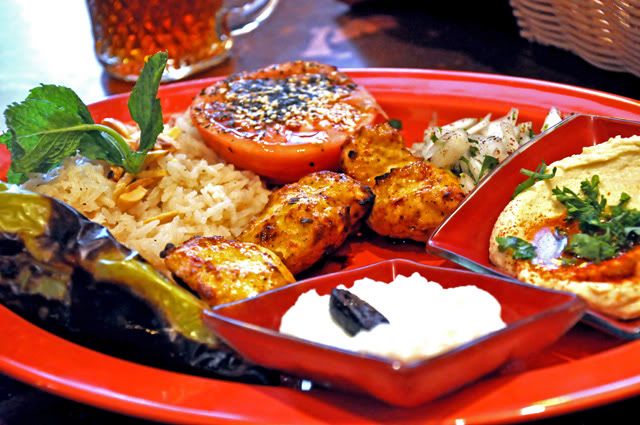 I had the Lamb Shish Kabab. It was simply exquisite (Crap, I don't use that word) so we'll use: Awesome! It too was tender and flavorful.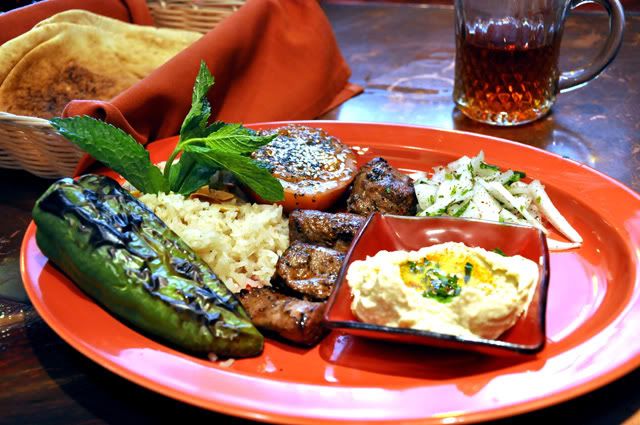 It's a wonderful dining experience: These folks make great food and will make you feel welcome!